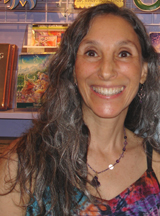 Store:
Cheri Hart (Creator)
Cheri has lived a vegetarian/holistic/spiritual lifestyle since her mid-teens. Her early background includes Ashram/communal living (Berkeley, CA. 1974), and Natural food co-ops.
She has created multiple holistic and alternative businesses since 1976, including "Cotton Dreams"(mail order company) and "The Dream Zone"(store & Vegetarian cafe in Gainesville, FL).
In addition, she is a Certified Reiki Master, a Professional Intuitive, and has been practicing and teaching Energy Healing since 1983.



Store:
Shana Shanks
Shana was raised in a holistic/metaphysical family (since birth).
She is the mother of 3, and specializes in Holistic Living, Organic Nutrition, and Natural Children's products.



Holistic Practitioner:
Jamin Nichols - Acupuncture Physician
Jamin has been practicing acupuncture and Oriental medicine since 1998. He has trained extensively with Dr. Leon Hammer, internationally known author ("Dragon Rises, Red Bird Flies: Psychology and Chinese Medicine" and "Chinese Pulse Diagnosis: A Contemporary Approach"). Jamin was also trained by top teachers from Japan in "Toyohari", a gentle Japanese style of non-insertion acupuncture.



Holistic Practitioner / Yoga Teacher:
Teren Nichols - Massage Therapist & Pranic Healer
Teren is a gifted healer. He was raised in a holistic vegetarian family and has practiced meditation, yoga, and spiritual energy healing his entire life.
He graduated from The Florida School of Massage (Gainesville, FL) in 1999.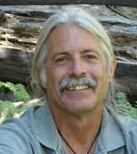 Holistic Practitioner / Teacher:
Bruce Orion - Hypnotherapist & Astrologer
In addition to being a Sedona spiritual guide for 25 years, Bruce's background includes: spiritual counseling, astrology (since 1971), hypnotherapy, eastern mysticism, and he apprenticed with well-known spiritual healer, Karmu. Bruce has appeared on The Discovery Channel, was interviewed on "Meetings with Remarkable People", and was a frequent speaker at the United Nations.




Yoga Teacher:
Ellen Cameron , RN, CRRN
Ellen has been a Yoga Teacher since 1976. She studied yoga with Yogi Gupti, Videya Kumarie, Swami Satchidananda and Amrit Desai.

Yoga Teacher / Store
Karuna Devi
Karuna is a disciple of Yoga Master, Swami Kailashananda and has been practicing, teaching and living Yoga life for the past 17 years. She also has 15 years expereince teaching yoga to 4 - 17 year olds.

Yoga Teacher:
Swami Krishnananda
Krishnananda has been studying and practicing yoga techniques directly under his teacher, Yoga Master Swami Kailashananda, since 1995.


Yoga Teacher:
Dena Hall
Dena began her yoga career in 1988 and has worked with many great teachers such as Pattabhi jois, David Swenson. Kino Mcgregor, Tim Feldman, David Williams, Gurmukh and Rodney Yee. She is certified through Yoga Alliance and Surya Yoga where she completed her study in Ashtanga Yoga.
Yoga Teacher:
Jessica Martin
Jessica was trained by Gurmukh (world-renown kundalini author & teacher), and is a certified Kundalini Yoga teacher.